Proud Moment "Franchisor of the Year 2021" – FRO AWARDS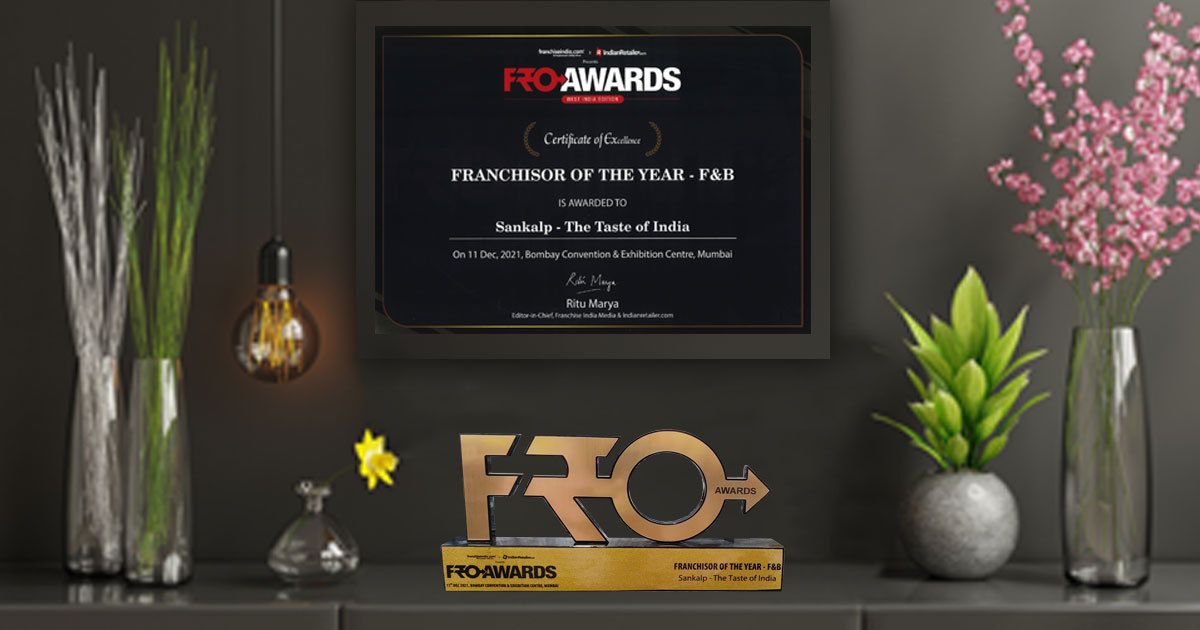 Our effort are usually made for an output, but when the society recognizes the contribution towards the betterment of the corporation, all the hard work pays off with an extra interest as a matter of reward.
We proudly announce our precious achievement towards the work we consistently approach for. We have been awarded as "Franchisor of the year F&B category" by FRO awards for demonstrating outstanding success in franchising sector.
We are looking forward positively for many more milestone to reach as we're aiming towards higher & higher possibilities to make the brand grow in aspect of consumer's benefit.
We are eternally grateful to our clientele who trust us & make us work more diligently for them.