New Blog on Franchising Opportunity With Sankalp is Live Now!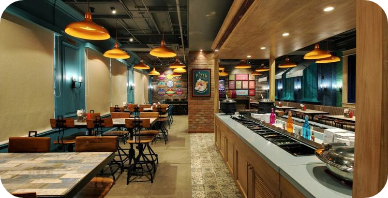 The recent trend within Food & Beverage Industry shows that the Food Franchise business in India and globally is expected to multiply back to pre-pandemic levels and get you great returns. In fact, statistics reveal that the popularity of Indian cuisine is only set to continue growing over the few years.
When one thinks of owning a franchise, the most concerned question that comes to mind is – which business and brand to franchise with?
Sankalp has published a new blog answering all of your concerns as to why opt for a franchise with the Sankalp Group and empower your entrepreneurial goals. It also states the strength of franchising a brand and the franchisor's support for the same.
Explore the whole idea at the link attached here: https://sankalprestaurants.com/